We are getting number of foals with more then just extreme mane and tail frosting. One colt has a "Putter" colored mane and tail as well as putter colored legs. At first I just figured butter-milk Buckskin but as he shed more to get his more adult looking colors forure, we have been seeing a putter color mask going up his norse ridge. Agouila is his half sister out or half sisters.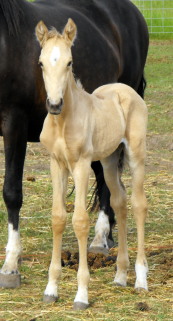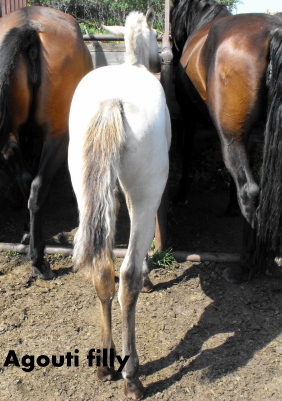 this is the colt Gaia colt :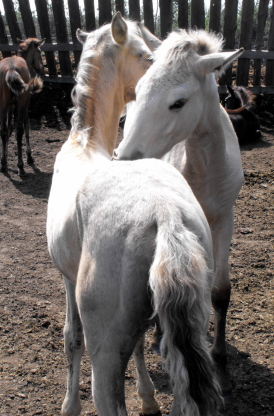 and a few more of his face and body legs.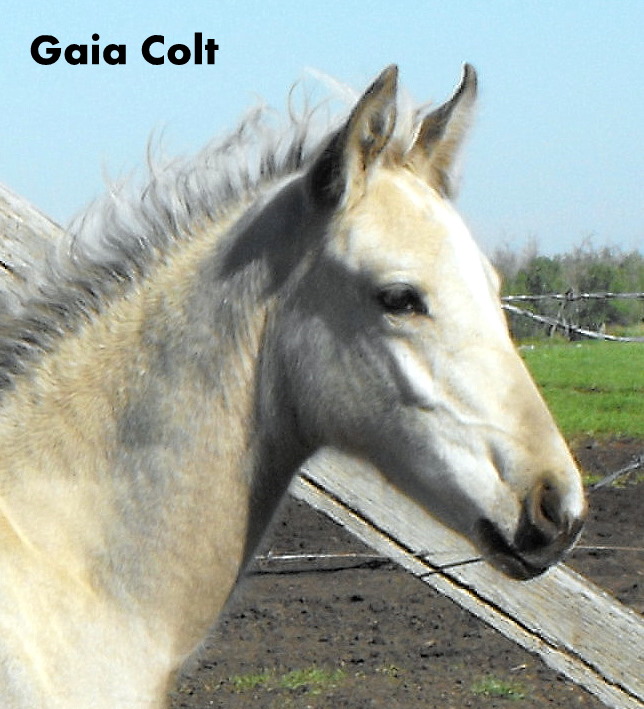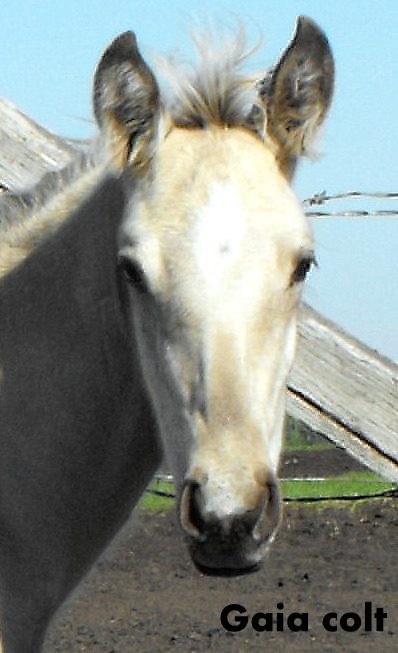 you can really see the nose mask in this.