Waspy Leo 2006 Silver Bay Stallion
AQHA # 4886416
This stallion, born 5/25/06, has a great performance pedigree and carries the rare Silver gene. He has been DNA tested by UC Davis and confirmed to carry one copy of this color gene (designated as "N/Z"), so he has a 50% chance of passing it to each of his foals. He has great conformation, a wonderful personality, and is very sweet and manageable as a stallion. He has the potential to excel in a variety of events such as cutting, reining, roping, working cowhorse, or barrel racing. This athletic horse is bred for agility and power. He is a product of proven cutting horse lineage (world champions & money earners) and his athletic ability and willingness will prove him to be a superb all around horse. He is currently in training as a reining prospect to match his potential with Ingas' desire!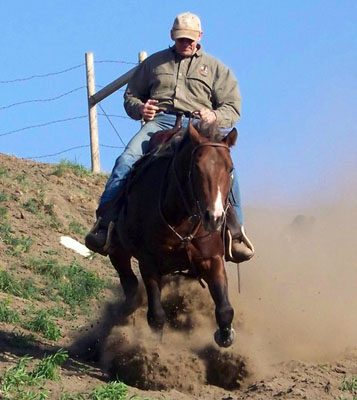 His dam, Champs Waspy Cat, is an own daughter of Bar U Champ Binder (the very first documented AQHA Bay Silver.) She provides his rare coloring, and her pedigree also includes King Leo Bar and Holly 4 Jinx. His sire, Half Way Leo, has competed and earned money at local cutting and team penning events, and has full siblings that have excelled in the NCHA. Half Way Leo is an own son of Doc Freckles Leo, and is a grandson of World Champion Freckles Playboy as well as Doc's Prescription, leaving all three of these great names right on Waspy Leo's AQHA papers!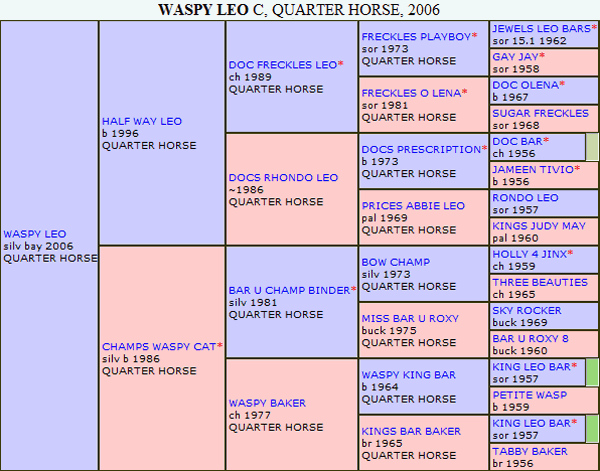 Let the SILVER fly
! Your imagination is the limit!
Breed to this
wonderful silver stallion
and
produce you own
SILVER WONDER
!
For more information see www.ingasmith.com


Last edited by ingasmith on 12/4/2009, 10:59 pm; edited 1 time in total